Scotland's Great Trails
Connecting people with Scotland's scenery and wildlife.
Digital Design  |  Front End Development  |  WordPress Integration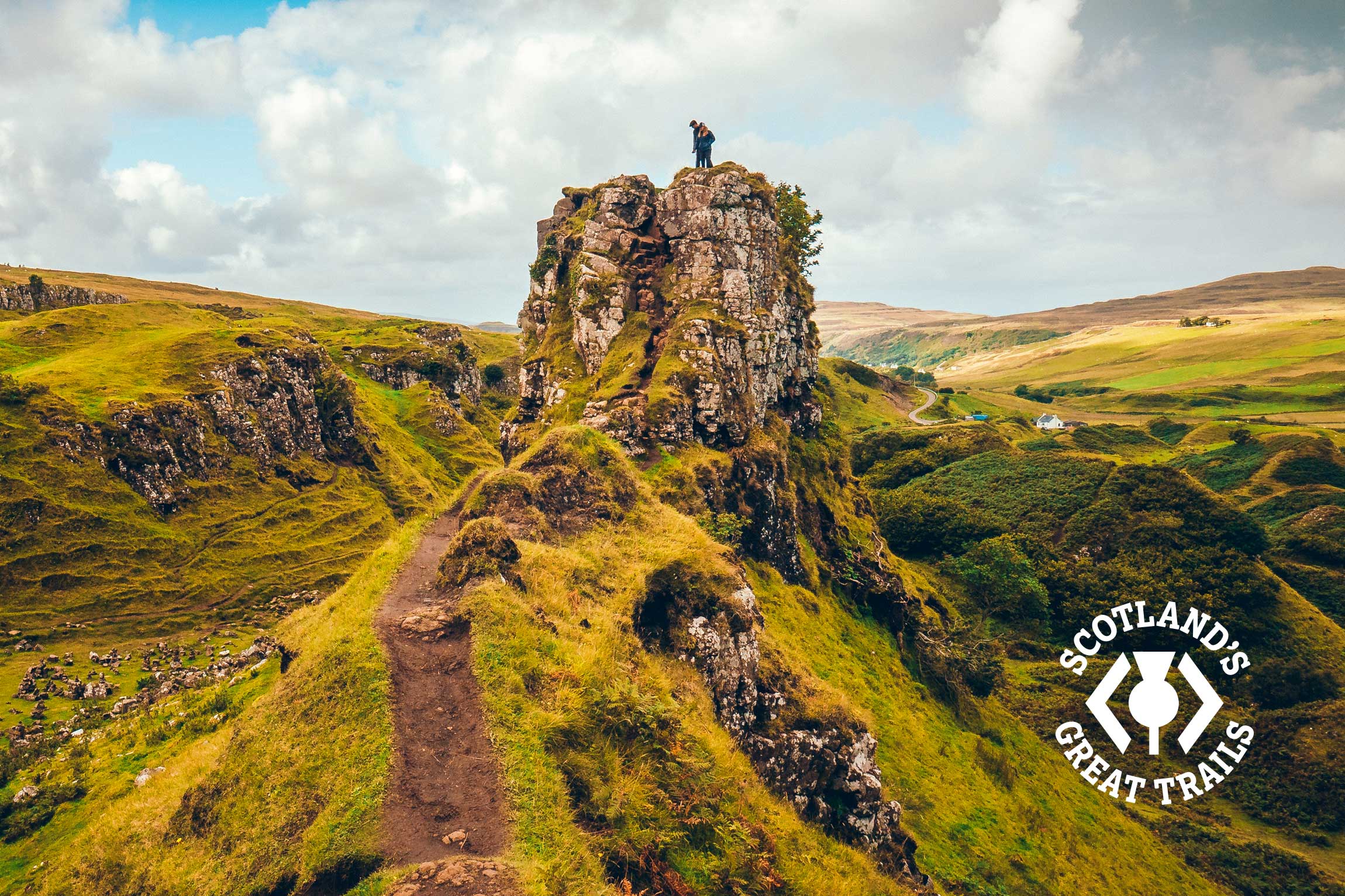 Background
A joint venture between the Scottish National Heritage and the best selling guidebook publisher Rucksack Readers, the Scotlands Great Trails website was developed as a not for profit project to promote the magnificent walks throughout Scotland that have gained Great Trail status.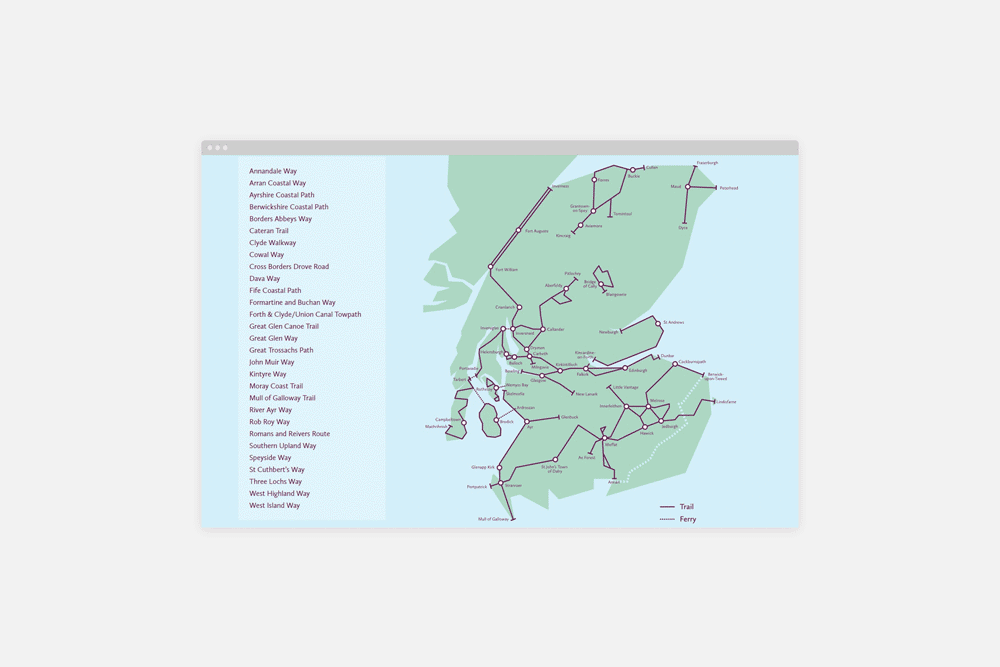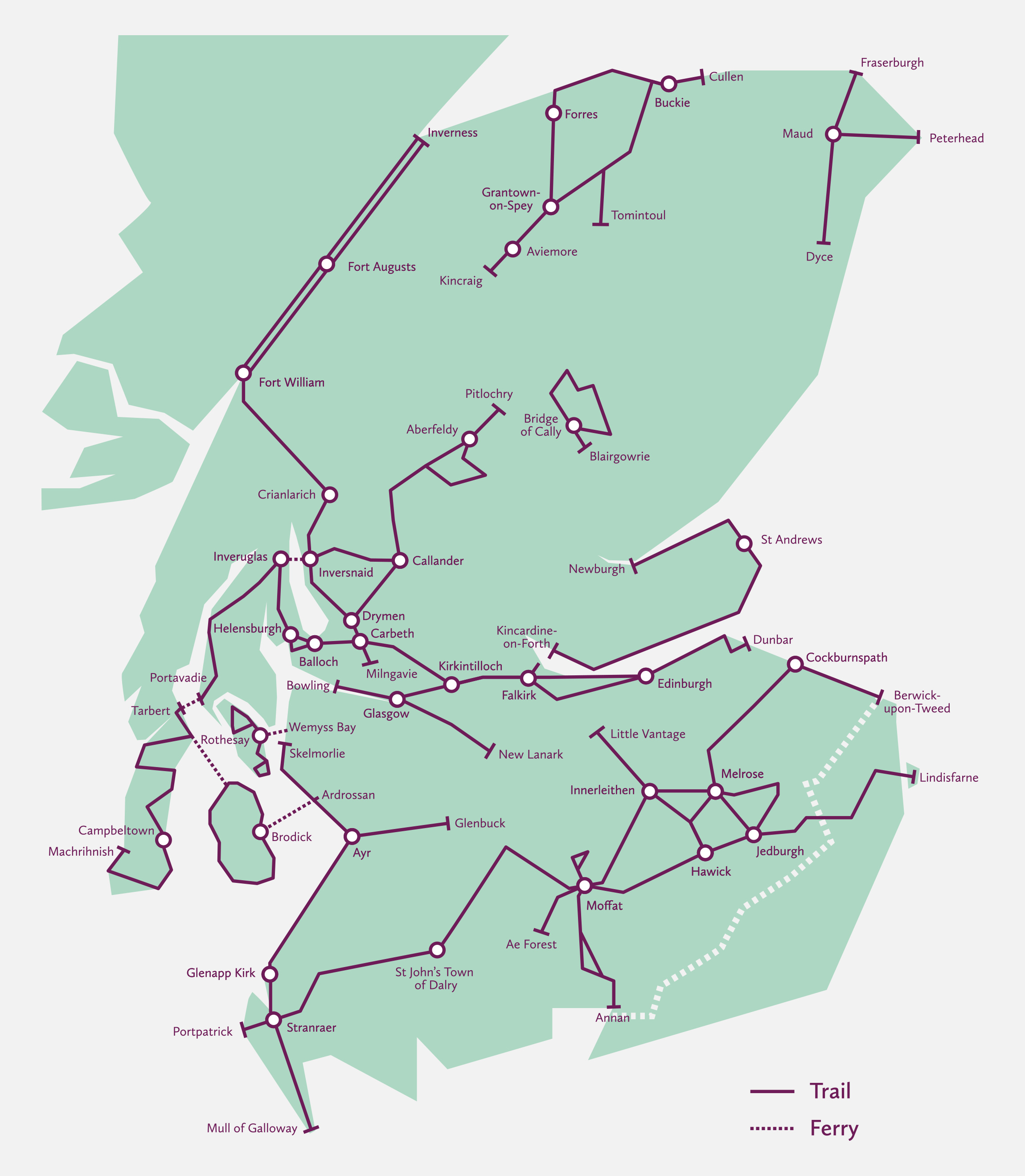 Our Approach
We wanted to make it easy for users to find and discover the Great Trails. We developed a graphic overlay on a map of Scotland that makes it simple to identify the various trails. After going live in 2018 the site went on to win the Digital Award from the Outdoors Writers and Photographers Guild. Among the adjectives used by the judges were "..quick, attractive, comprehensive, innovative" .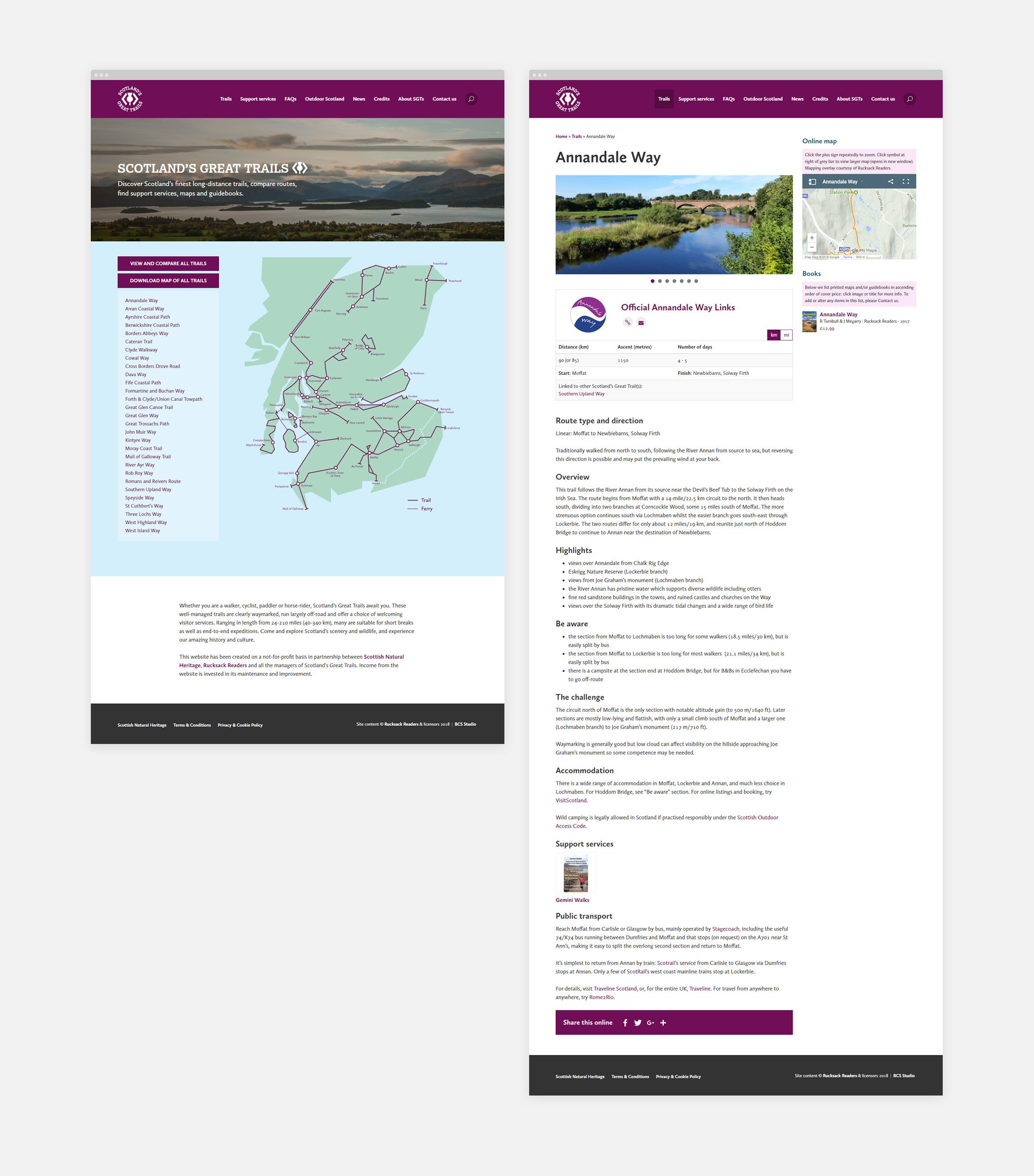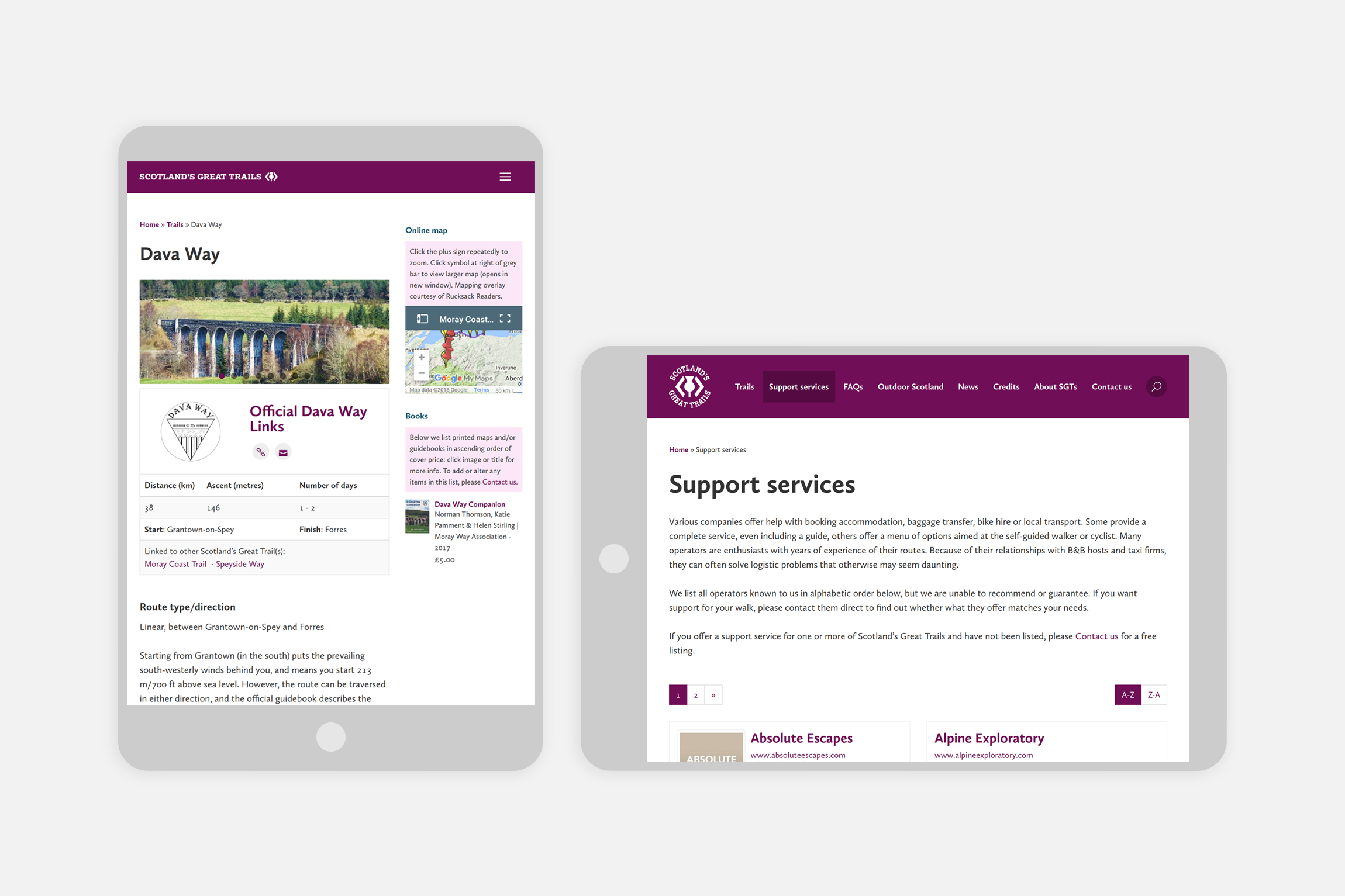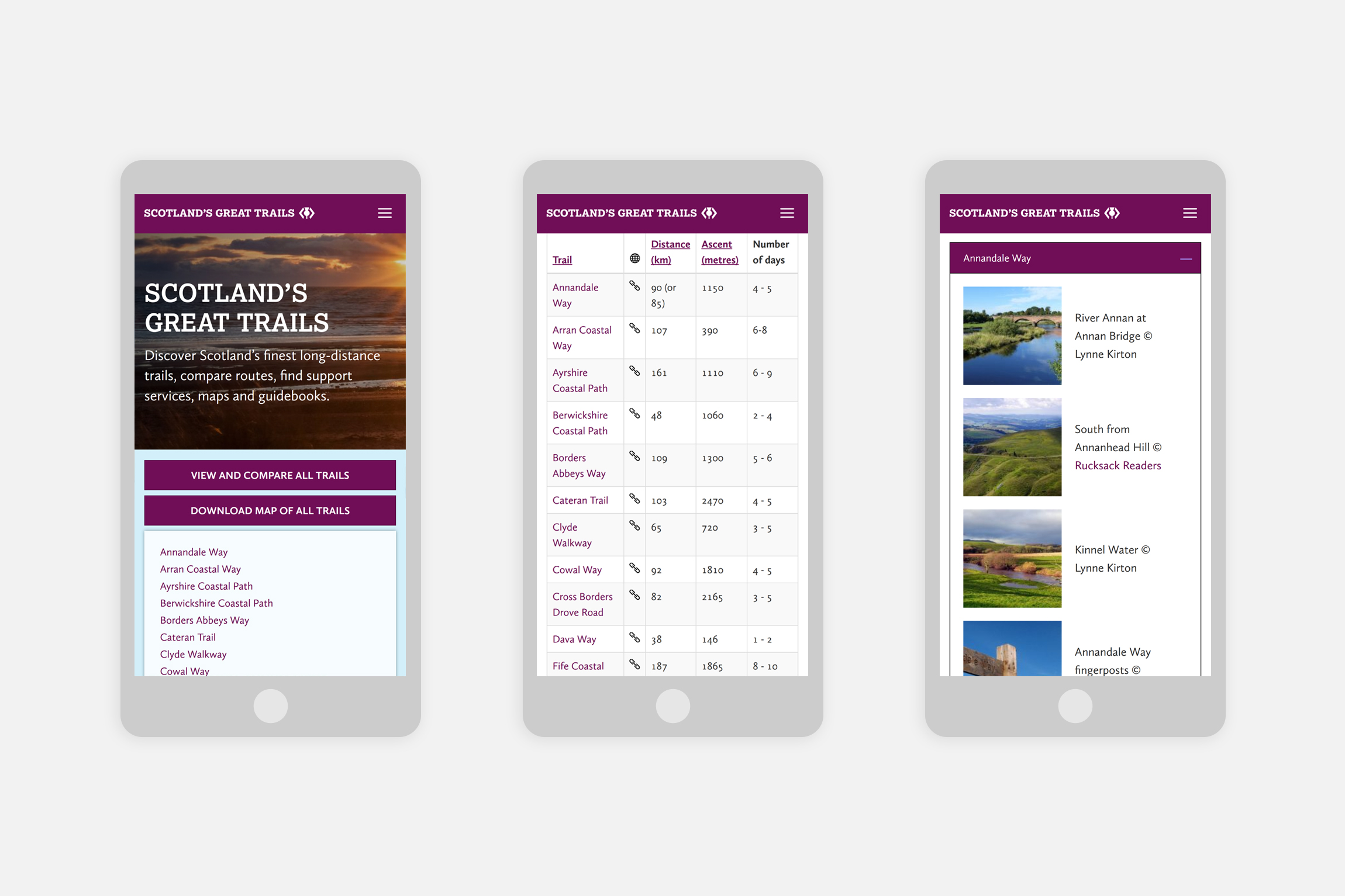 What started as a low-budget personal project turned within 12 months into an award-winning website. BCS didn't merely enter the project with technical skill and design flair, they also had to contend with a very short timescale and our need to consult with 29 Trail Managers. Scottish Natural Heritage, our partners in the website, were delighted with the outcome.
Jacquetta Megarry
Rucsack Readers