Burns Express
A full brand and digital refresh to celebrate 25 years of business in the fast-paced logistics industry.
Branding  |  Livery  |  Digital Design  |  Front End Development  |  WordPress Integration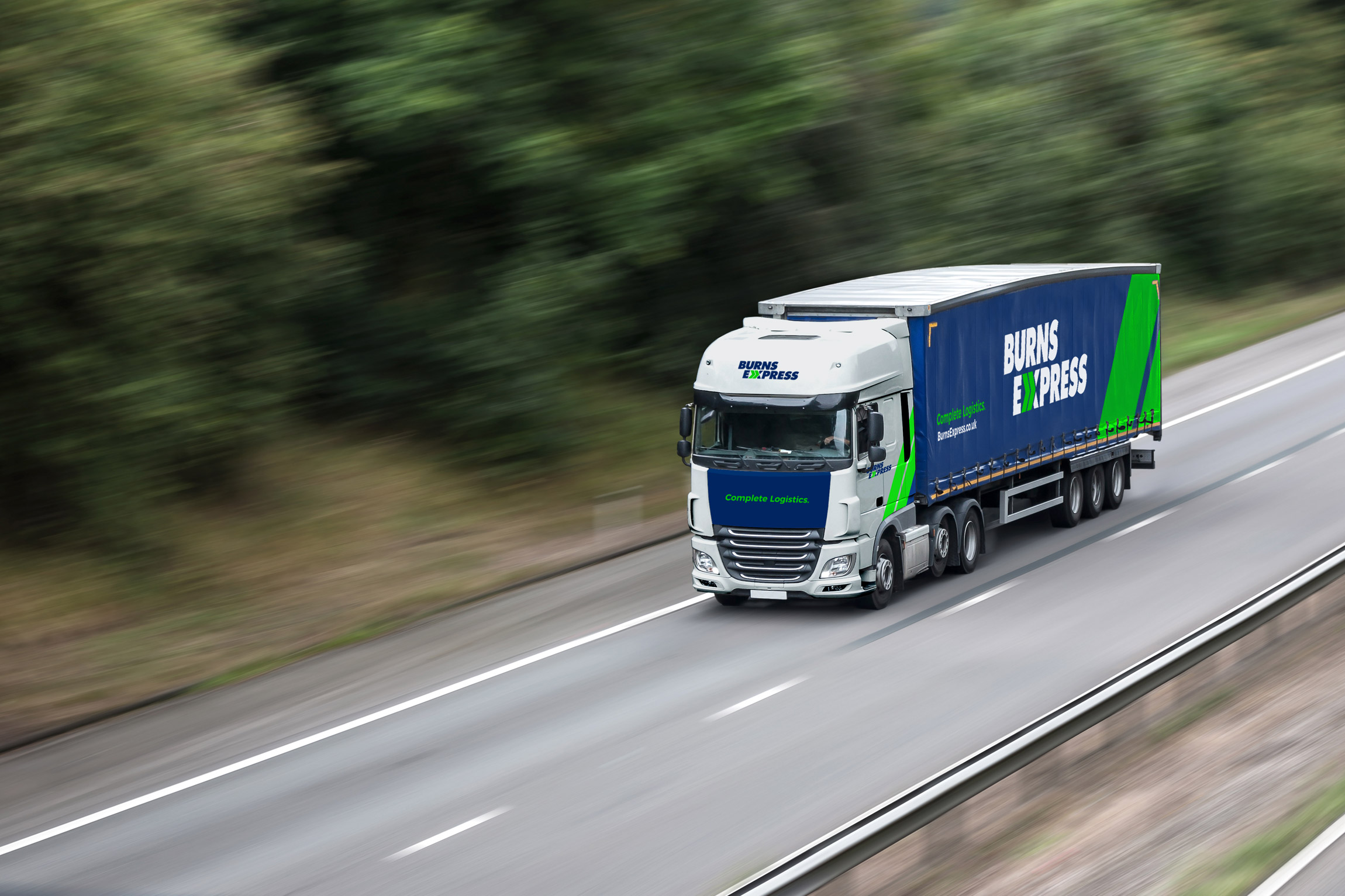 Background
Burns Express recently celebrated their 25th anniversary and thought this was the opportune time to refresh their brand and reinforce the company ethos. As part of their ongoing drive to continually move forward and offer customers a complete logistics solution, we were tasked with creating a new identity that they could implement across a variety of touchpoints.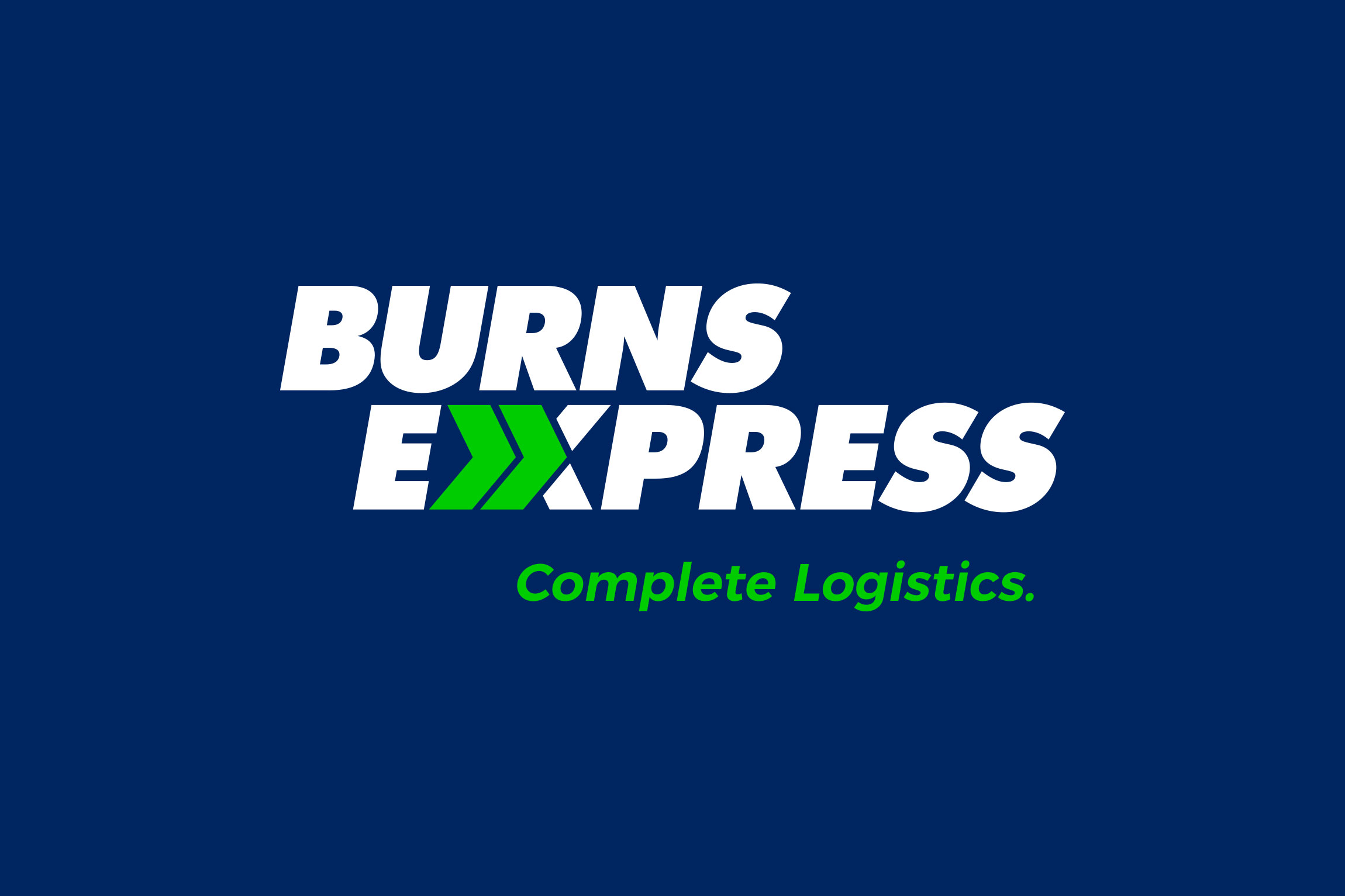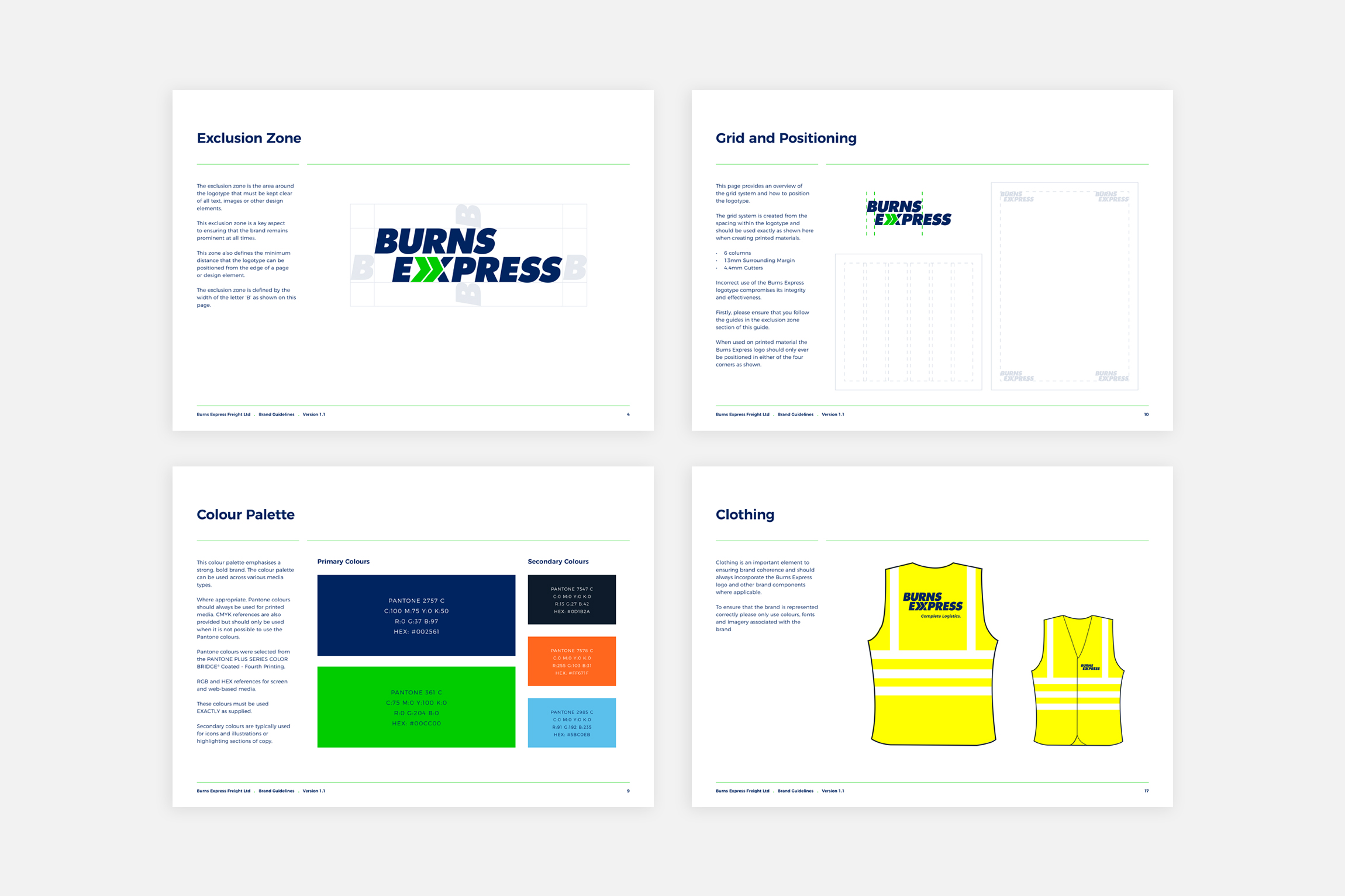 Our Approach
Keeping a key component of the brands legacy, we looked at a wide range of arrow styles which would help convey the sense of direction and work well within a modern brand. The brand identity benefited from a visual sense of movement to align with the business and compliment its overall message. We also worked closely with key stakeholders on the new colour palette as this had to work across their largest, most important advertising platform - their fleet of vehicles.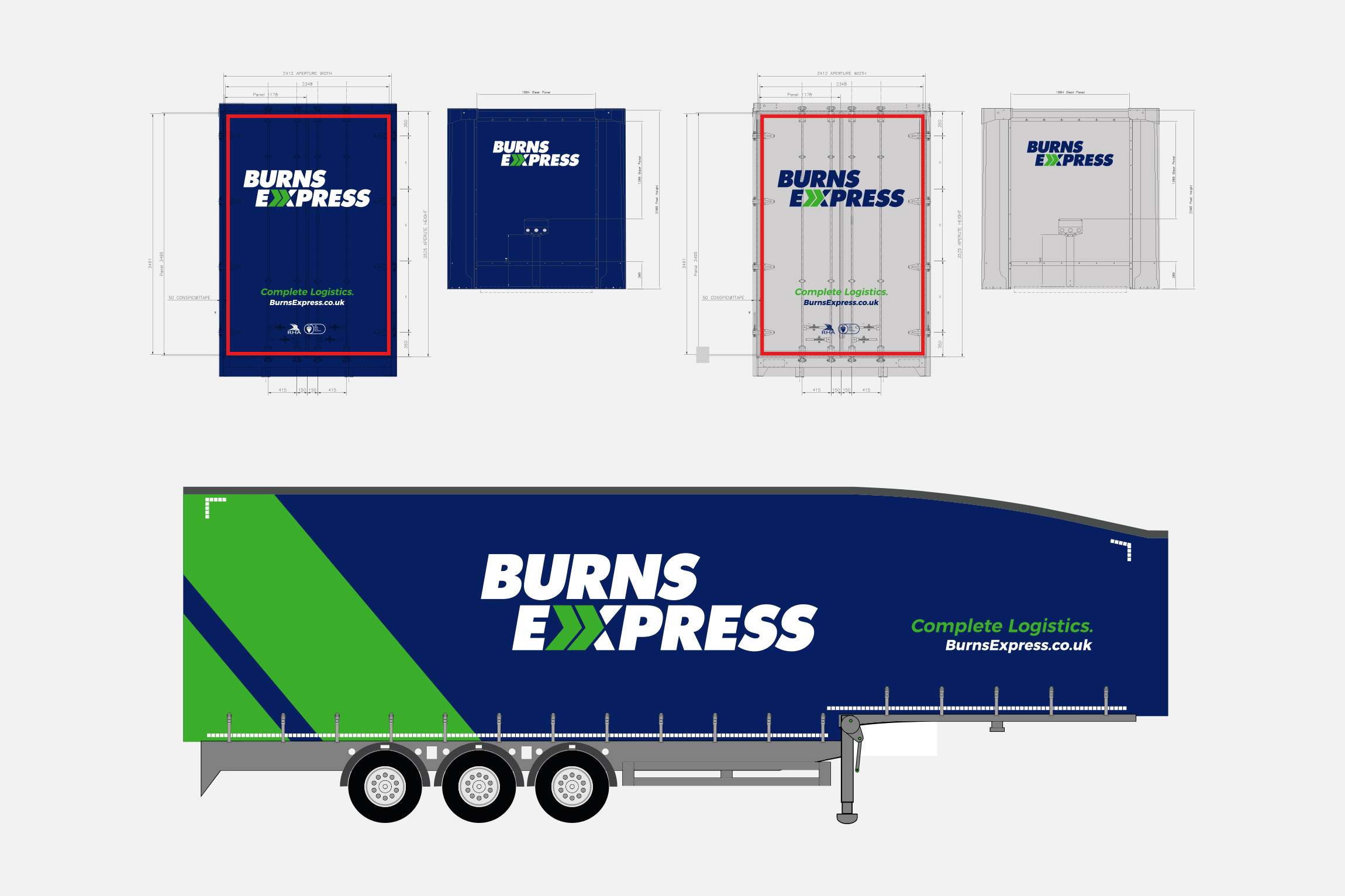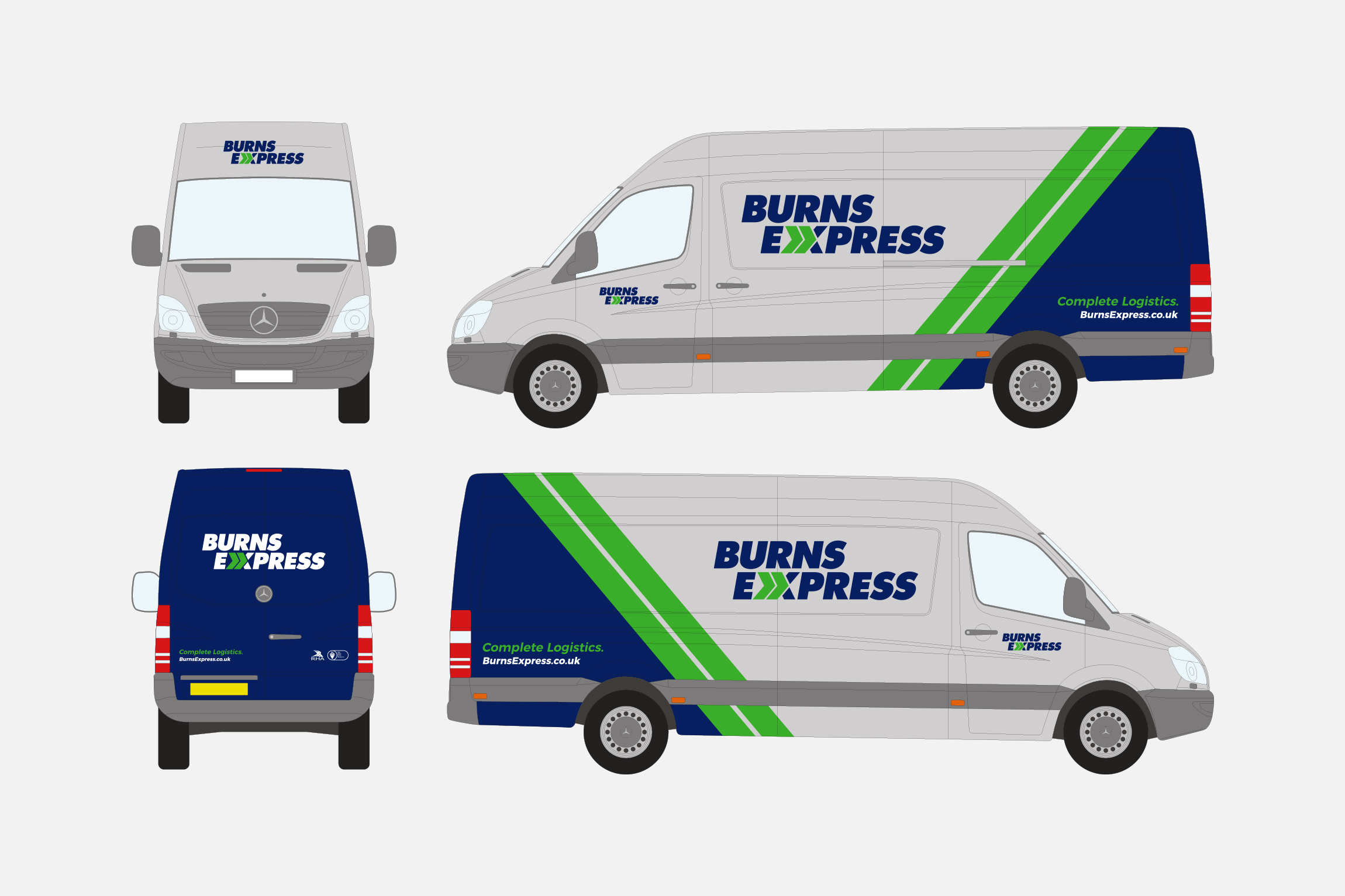 WordPress
We developed a beautiful responsive website with a customised WordPress dashboard to allow easy content updates. We brought the site to life using a subtle scroll animation which helps reinforce the brands message of movement and progress.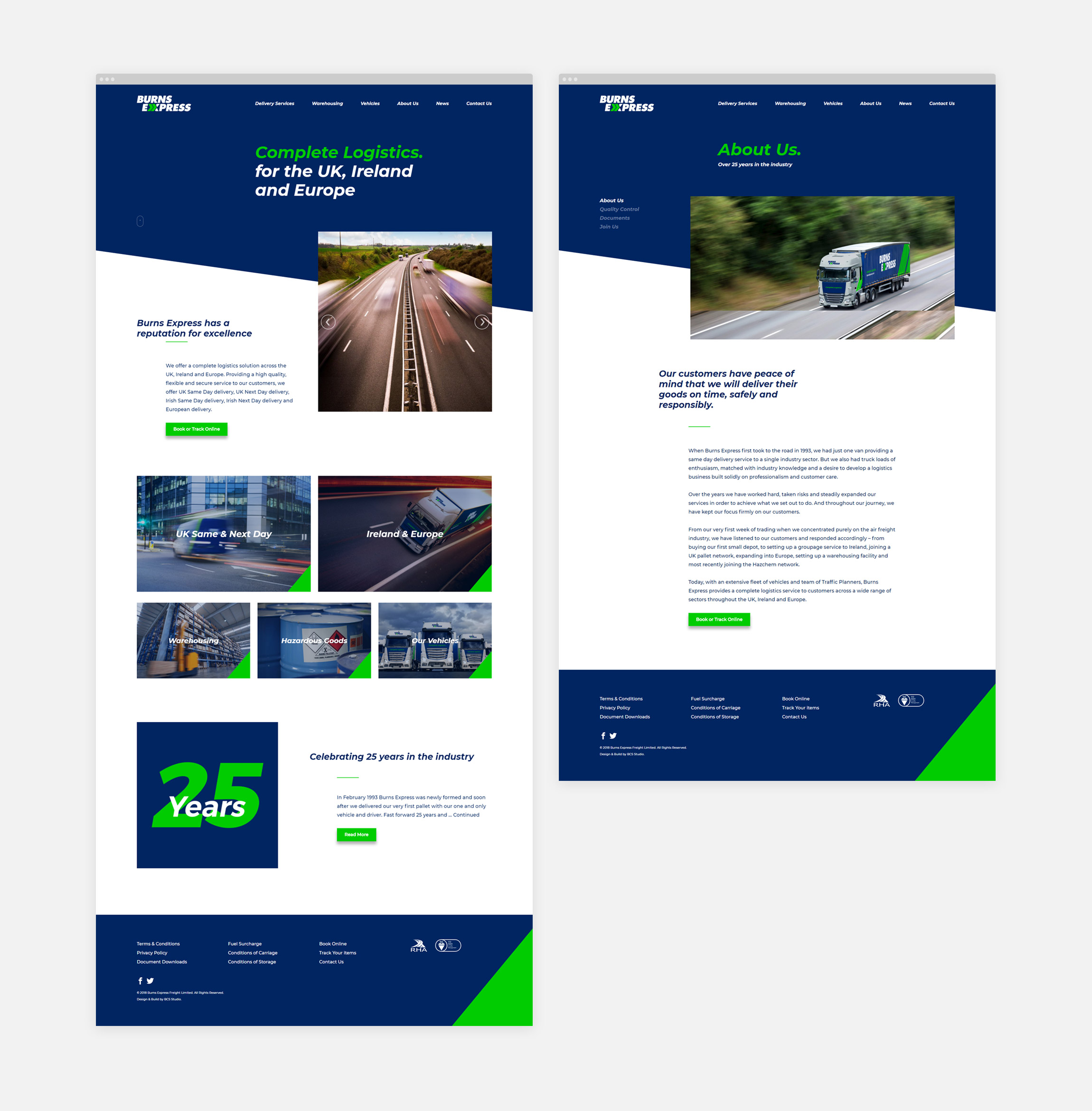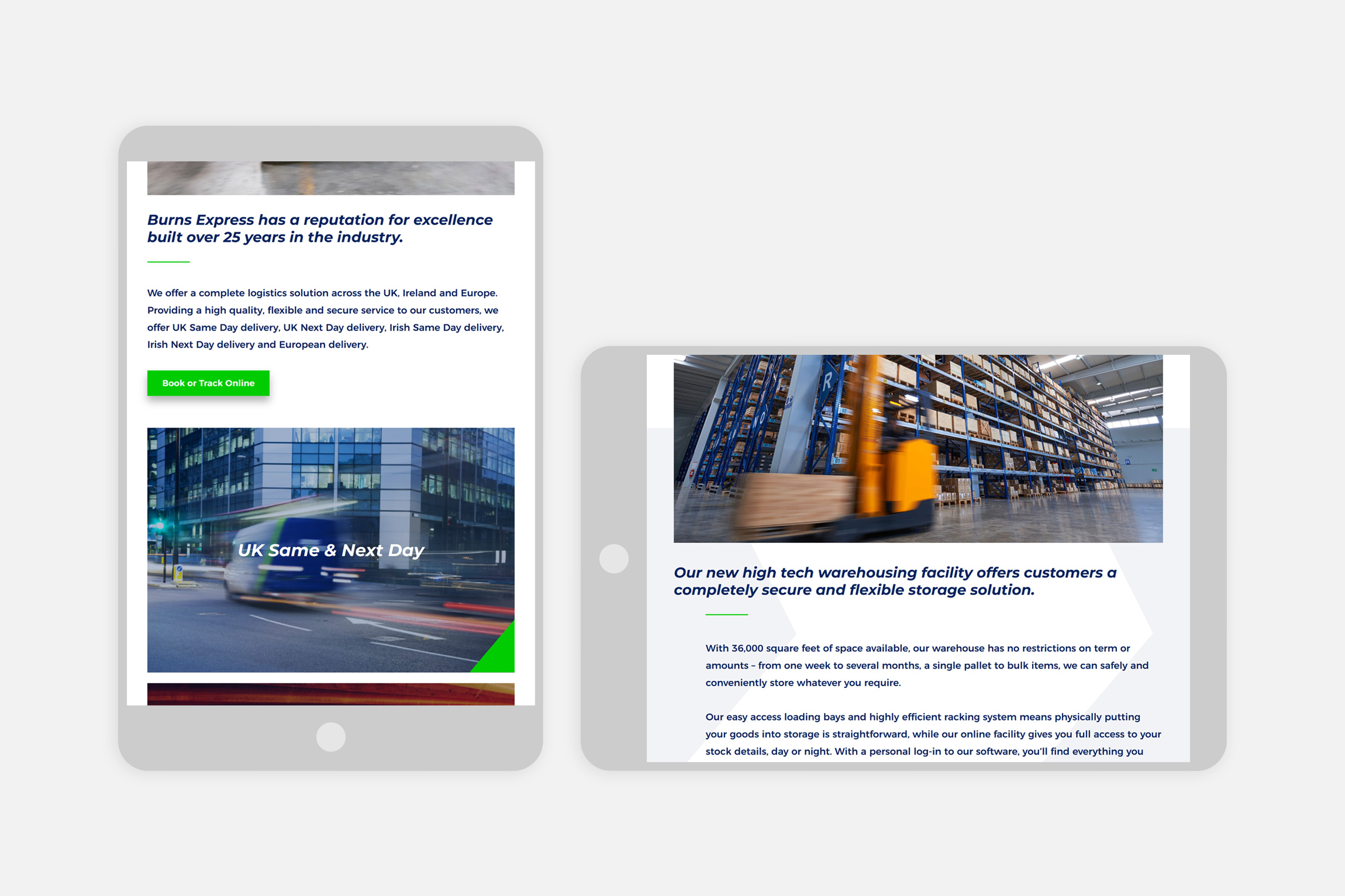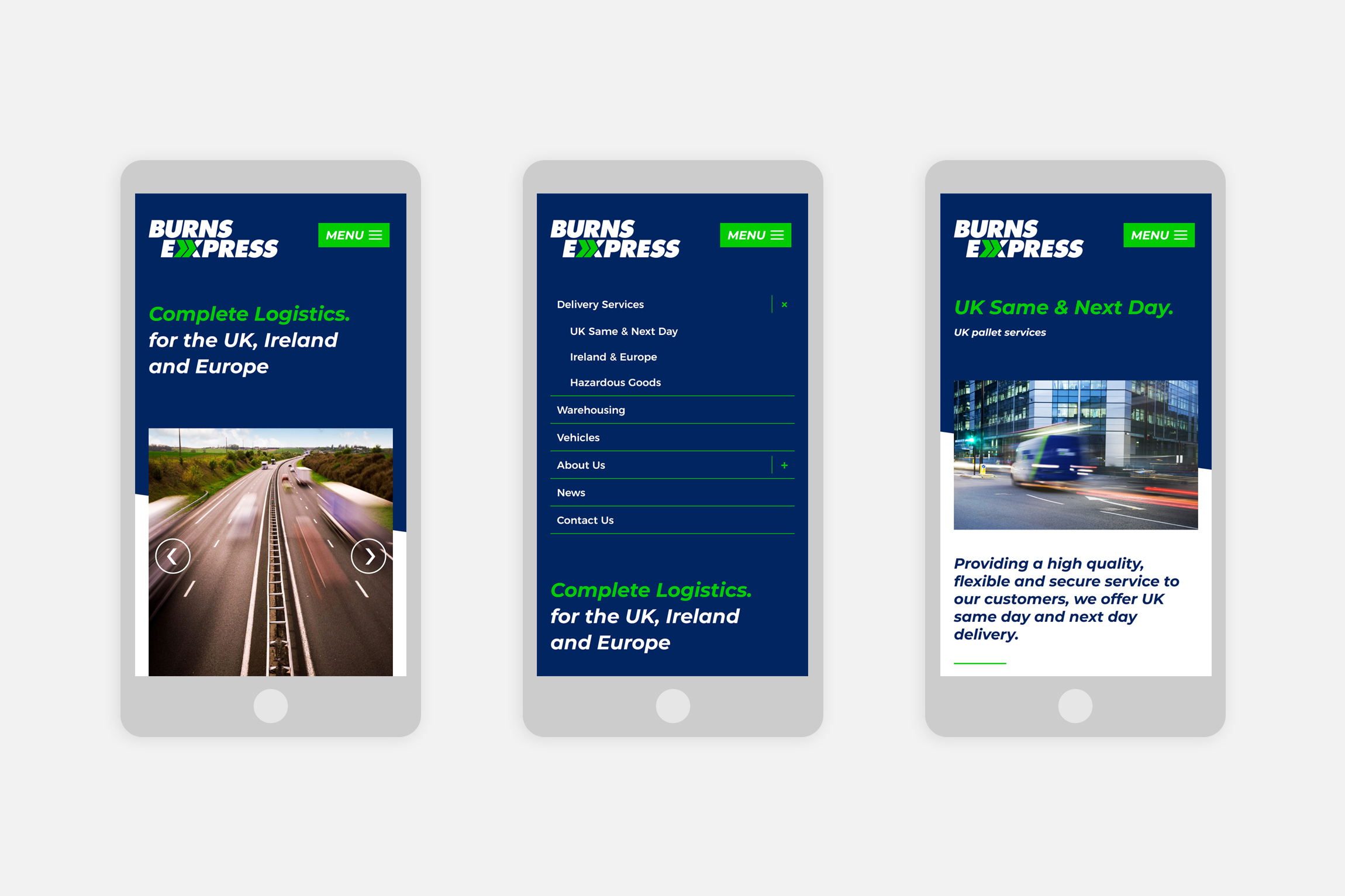 With the help of BCS, we now have a more modern, professional identity. We're branding our entire fleet of vehicles and extended our online services for our customers through our new website.
Carolyn Burns
Managing Director, Burns Express Freight Ltd